Party with HOT ASIAN girls and FRENCH PLAYBOYS
Do you know Dan Bilzerian? Well forget everything you know about thay guy. Cause he is an old fuck 😀
I know a guy who is 22 or 23 (I have a bed memory, je suis desolé) and he lives his dream.
Everywhere he goes he is surrounded by a hot girls. You know why? Cause it is his life. This is what he does.
He knows probably the hottest girls in Bangkok. And they work for him. I mean who would not want such life? I know the answer and you know it, too.
French guys going crazy 😀
I was invited to this event called MojoSons Soft launch.
It was a promo action for Mojo Sons
You can find more information about what they do, future plans and also some pictures (unfortunately NOT 18+, haha)
Oh and I forgot to mention that there are two guys. Both of them are French. But as I said, you can find more info about them on the website www.mojosons.com
Hot girls, free beers, great atmosphere
I mean, what else do you need, huh? 😀
It was one of the best parties that I have ever attended.
Girls and also the guys made the great atmosphere.
Man, maybe I should have been born in France. These guys are party animals, hahaha.
And giiiiiiirls, man. They are super friendly and you can speak with them in english :O I mean – not many people here can speak decent english. But they do!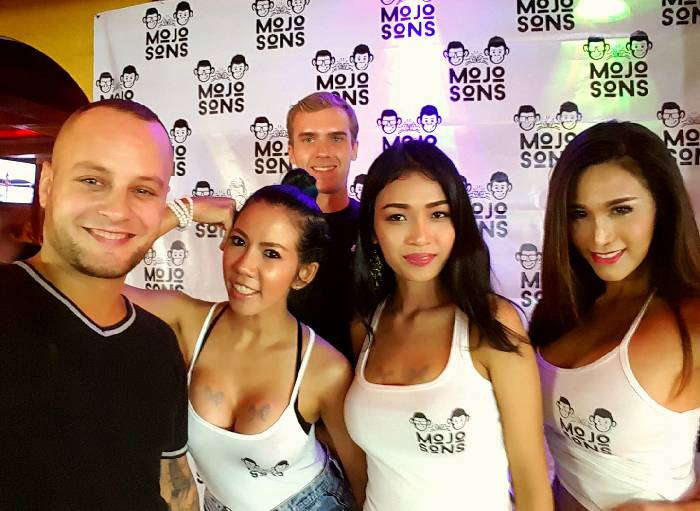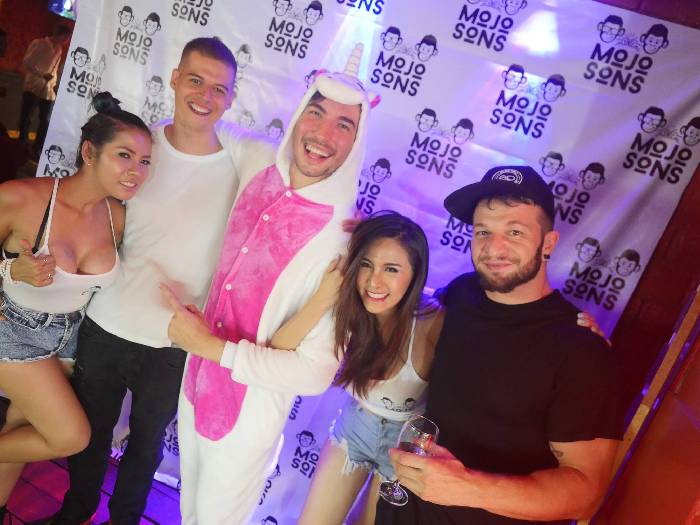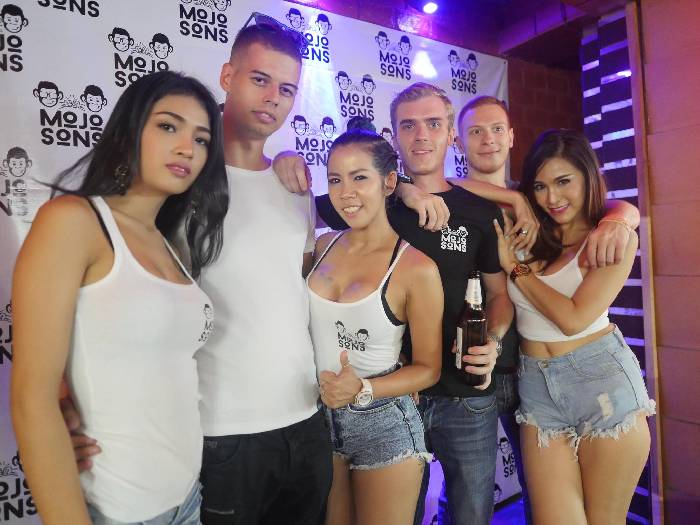 Interesting people everywhere you look
I was talking to a ton of interesting people on a party.
I feel like some people in my country would consider talking to guys gay. For me it is just a daily routine, haha. Ok, not always, sometimes I take a day off on monday. Sometimes…
There is one big difference between talking to guys and talking to girls. Cause when you cold approach a girl she expects you to be hitting on her.
But when you talk to a guy, he is ok with it (unless you are super annoying fuck). Well, unless you are gay and you are going to hit on wrong guys, you should be ok.
Majority of people were from France. But there were also guys from Denmark, Italy, Russia, Czech republic etc. (I cannot really remember all of the nations. I think u know why :D)
Would you like to go to such party?
If you like the girls, just leave a comment
And share this article on facebook 🙂
Thank you man or as they say – merci beaucoup mon ami